Other Stuff
As this site expands, this page will contain any references to queer weres that don't fit under any of the other pages.
Comics - Series

Buster Wilde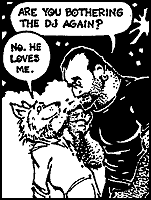 One thing the queer werewolf genre has going for it is Buster Wilde, the Queer Weerwolf. I actually find Buster to be insanely funny, and the fact that he was a werewolf makes it even better! Who could ask for anything more.
Comics - Individual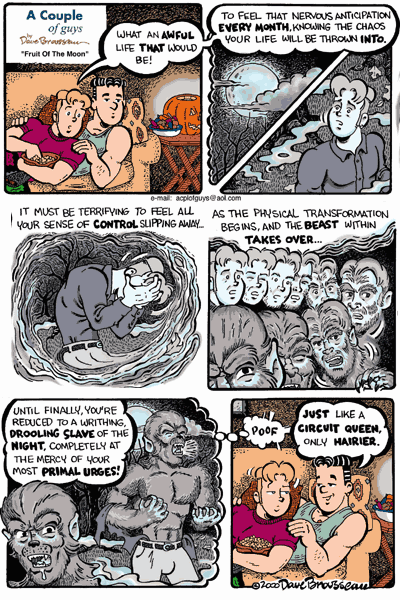 A Couple of Guys
A Couple of Guys, a gay comic created by Dave Brousseau. This specific comic ran for Halloween a few years ago.
---
Any suggestions, questions or comments, please email: QVamp@QueerHorror.com